Obese Told To Diet Or Lose Benefits
February 14, 2015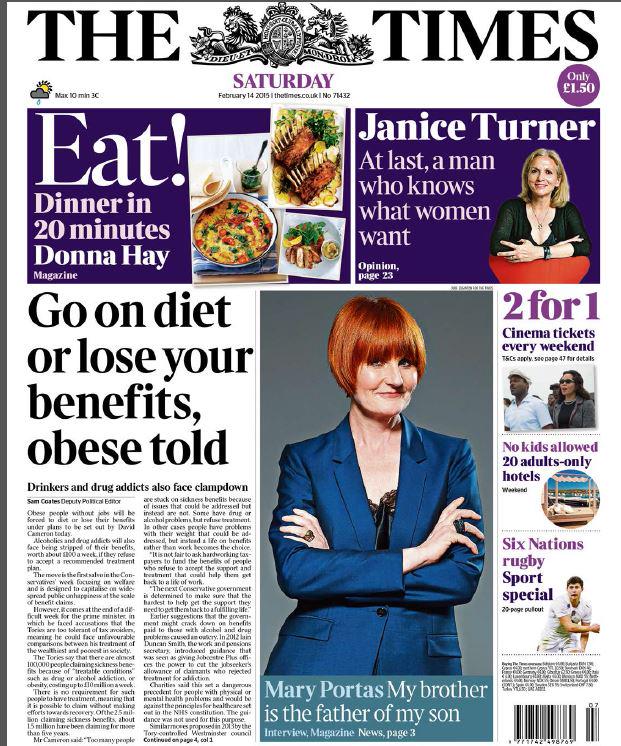 This is a story I can see from both sides. As someone physically disabled since birth, I feel that if people bring obesity or drug or alcohol addiction on themselves for no good reason then their benefits should possibly be cut and given to others.
However, readers, that rarely happens. Drug or alcohol addiction could be caused by mental health issues or physical disabilities, particularly if people become disabled later in life. Addiction can also cause mental health issues. In such cases people are genuinely disabled and have conditions which cannot be helped or cured.
Also, readers, many studies have shown that wheelchair users are more likely to be obese, because many of them do not walk and are unable to carry out most forms of exercise. So before bringing in any such policies, the Government would need to clarify that overweight wheelchair users would be exempt from any benefit cuts.
Also, it is important to consider that people with physical disabilities, particularly my condition, Cerebral Palsy, who can walk often walk as if they are drunk. So if someone was to see a person with CP  walking, they may wrongly assume that person is an alcoholic and falsely report them for benefit fraud if this policy was to become law, when in fact they are completely genuinely disabled.