Gig Buddies: Volunteer Plea For Disabled People's Social Lives
September 23, 2022
Gig Buddies: Volunteer plea for disabled people's social lives
By Gemma Dunstan
BBC News
https://emp.bbc.co.uk/emp/SMPj/2.46.1/iframe.htmlMedia caption,
Sophie and Gareth enjoy going to the pub, wrestling and drag shows
A scheme matching people who have learning disabilities with volunteers to go to concerts and social events is struggling to recruit enough volunteers.
Gig Buddies Cymru is currently able to help only half of its 129 clients.
Sophie Scheeres, from Cardiff, who has Down's syndrome, said losing support would leave her "lost and upset".
Sophie, 30, who has a buddy in Gareth Pahl, from Powys, said: "I meet more people and get to be more confident".
The group said people who deserve a normal social life at night are being left out.
"It's so normal for people to stay up and out past 9 o'clock and it's important we make it normal for people with learning disabilities to do the same," said Heather Graham, a Gig Buddies ambassador from Denbighshire.
Loneliness and isolation
Research from the charity Stay Up Late found that by 8:30pm on a typical Friday, 69% of people with learning disabilities were either in bed or ready for bed. Only 7% were actually out.
Gig Buddies was set up in 2018 by the charity Learning Disability Wales to try to reduce loneliness and isolation for those who may face challenges when going out.
It has doubled in size since 2019 but as a result, is struggling to keep up with demand, with 39 on a waiting list to join the already oversubscribed service.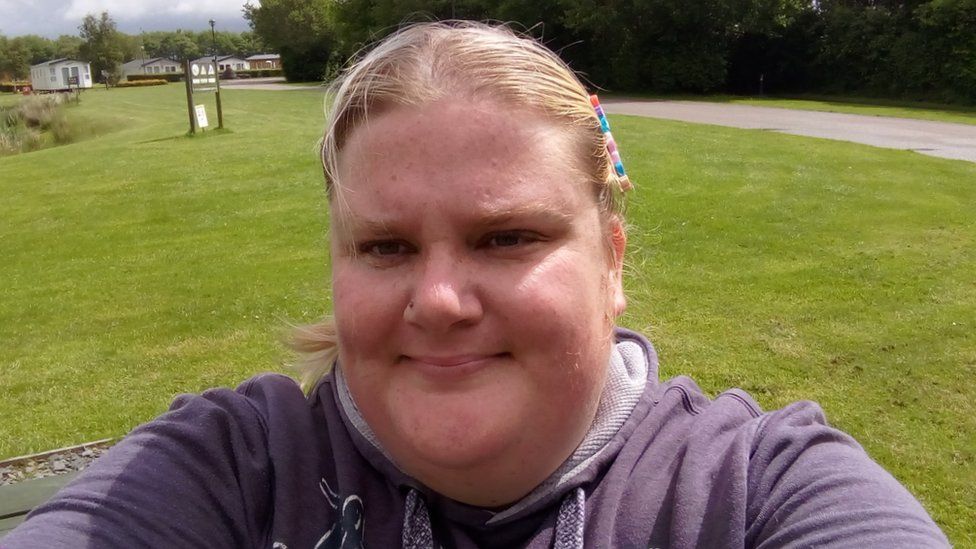 "We desperately need more volunteers," Ms Graham said. "It's frustrating that we can't provide our service to everyone who wants to be a part of it."
She said the scheme is "about friendship not paid support", allowing those with learning disabilities to go out and have a good time.
Gareth Pahl, 39, has been a gig buddy to Sophie for three years.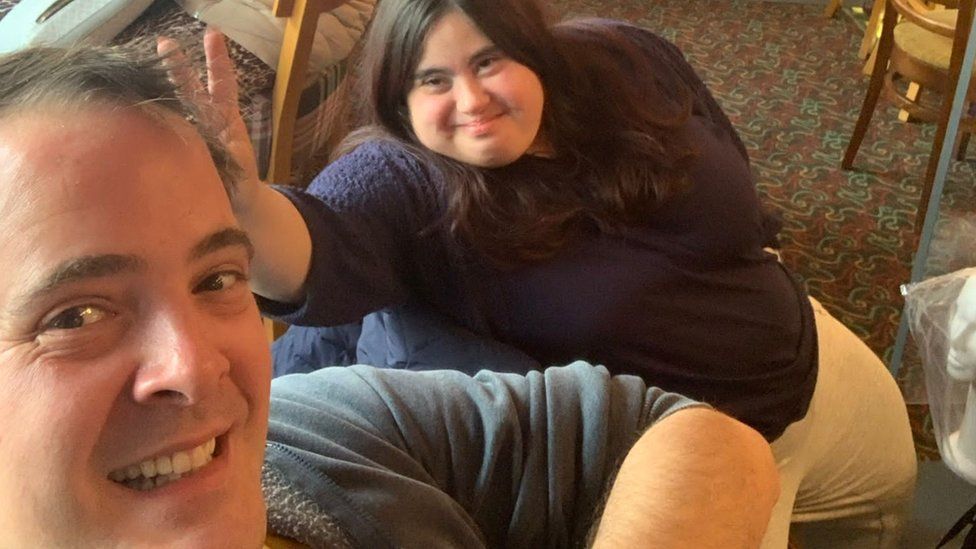 They enjoy going to the pub, wrestling and drag shows – which is something they both take part in on stage.
Sophie said without the scheme she would feel "lost, upset and a little bit confused".
"It's not like being matched with a person," Gareth said, "it's like being given a new best mate.
"My biggest worry was about time, but it's only one night a month, but as our relationship grew we tend to do everything together now," he added.
Both called the scheme "amazing" and encouraged others to give it a go.
Applicants may need to provide references and undergo police checks and training.
'Less social' since the pandemic
Wayne Crocker, head of Mencap Cymru, which also provides personalised support to people with learning disabilities, said there was a "critical" need for projects like this since the pandemic.
"As we come out of Covid 9/10 parents tell us their sons and daughters are less social," he said.
Research from Mencap indicated 88% of families and carers said their loved one always, or very often, felt sad. Some 82% felt lonely because they were rarely able to leave their homes.
There's an issue with day services still not reopening," Mr Crocker said, "so they're not socialising and losing lots of people skills they had developed.